About Hanabury and Sons Paving
Only in America
More than five decades ago, three young men enjoying the last skiing weekend of the season discussed future plans. Walter Nelson wished to move to California, but was hesitant to leave his dad Carl alone to operate his small part-time paving business.
The two other men, Bruce Merrill and Dick Hanabury, decided it might be a good idea to purchase Carl's business, which consisted of a homemade asphalt roller and an old Dodge® dump truck for the pricey sum of $2,000 ($600 down and the rest paid in monthly installments).
At the end of the first paving season, the profit was just enough to buy a pair of Head™ skis for Bruce and Dick. Bruce had enough and sold his share to Dick. Carl decided to stay on and help the newly-named company, Hanabury & Sons, Inc., and his quasi-adopted son Dick, build a successful paving company.
In 1977, the company was incorporated and, in 1983, Mark Hanabury joined the firm in a full-time capacity subsequent to his college graduation. Mark's addition proved to be a huge impetus for the business' growth in volume and quality.
The firm is a long-time member of the South Shore Chamber of Commerce, has been consulted by the Massachusetts Attorney General's Office on driveway standards, and has participated in Home & Garden® TV demonstrations and driveway construction.
Bruce later founded the successful Mid Cape Roofing Company and Walter started the Silicon Valley company Crystal Tech.
Contact us in South Weymouth, Massachusetts, and let our asphalt experts provide the right paving services for your job.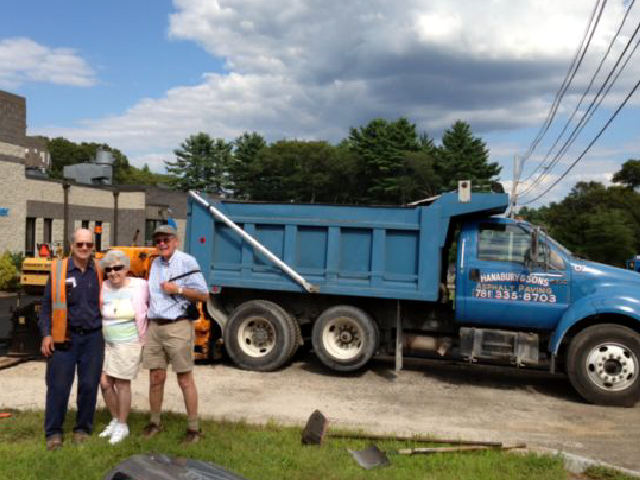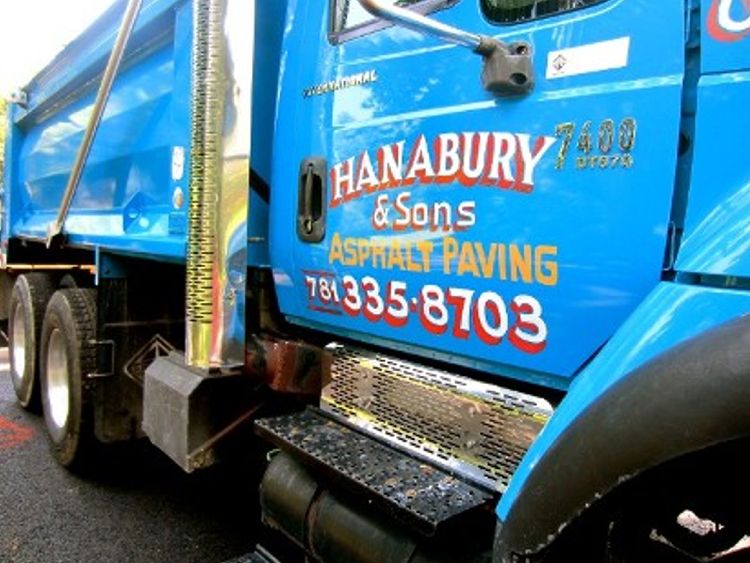 Dear Dick,
On behalf of the wardens, vestry, and members of Christ Church, I would like to thank you and the men who have done a great job in paving the parking lot on the church property. From the removal and disposal of the existing pavement to the final installation of the surface asphalt, Hanabury & Sons, Inc provided efficient and quality workmanship.
We are especially thankful for the special handling taken by one of your crew, an Episcopalian I was told, in raising up the cast commemorative drain cover to the new heights of the paving, and the care taken in trimming the oak tree roots along the front property line. The newly re-paved lot enhances our historic building and provides a safe walking and parking surface.
We would be happy to provide any recommendations sought by other parties seeking references from Hanabury & Sons, Inc on completed jobs.
Please extend out thanks to the crew, and our best wishes to all for a happy holiday season and a blessed New Year.
Faithfully,
(The Reverend) Clifford R.B.